Generational Blessings and Curses Part 2
Knock-on effect :
A secondary, indirect, or cumulative effect.
Abraham is the father of Issac and God was a friend of Abraham, we see that in what God says, "Abraham obeyed my voice and kept my charge, my commandments, my statutes, and my laws."
Abraham obeyed God in everything he did to the point that he was even willing to sacrifice his only son Isaac, which did not make sense, but he obeyed because obedience is better than sacrifice.
We see that through Abraham's obedience the generations after were blessed. Abraham brought generational blessings into his life and he cut off generational curses. "I will multiply your offspring as the stars of heaven and will give to your offspring all these lands. And in your offspring, all the nations of the earth shall be blessed" - Gen 26:4
You are probably thinking, 'what does that have to do with me?' Maybe you believe you need to work hard in life for a better outcome and this is true, you need to work hard, but it is God who blesses our work.
You have a part to play in the outcome of generations to come. I am sure you want to see your children have favour and blessings in their lives.
We are born with the original sin of Adam and Eve, but it does not mean that we have to die in it too. It's never too late to turn away from your wrongdoings and do right by God. It is by his grace that we are here on this earth. Regardless of what we are going through, each day is a second chance for you to do the right thing.
God is a merciful father and he is waiting for you to repent. He wants to bless you and generations to come.
The time has come for you to change things for your children. Whether you have them now or in the future, you have to bring blessings and favour into your children's lives and it starts with the way you live life now.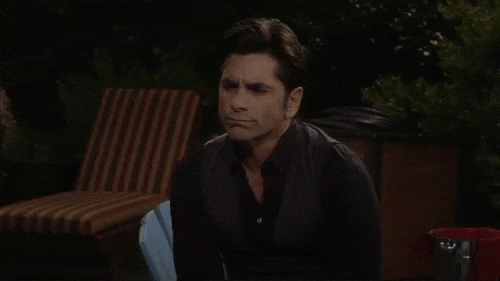 Repent and live in righteousness, purity and holiness. Be obedient to God's word and never depart from him. God is a covenant-keeping God and he will do just what he said he will do. You can break the curse on your bloodline by accepting Jesus today.
Below is the salvation prayer, God has more in store for you once you accept him and live for him.
Father Lord, I come before your presence as a sinner.
I confess all my sins.
Please forgive me.
I didn't know any better.
I promise not to go back to my old ways.
I believe that Jesus Christ came and died for me, on the cross at Calvary, so that my sins can be wiped away.
I accept Jesus Christ as my Lord and personal saviour.
Be the Lord over my life.
I promise to serve you forever and ever.
In the name of Jesus! Amen!
There is power in the name of Jesus, to break every Chain ❤️
Jesus loves you xxx